RiRi is an avid basketball fan and has supported James' career since 2006.
Alicia Adejobi Senior Entertainment Reporter By Alicia Adejobi
Rihanna has been a superfan for LeBron James since 2006JP Yim/Getty Images
LeBron James is adored by many but probably none more so than pop superstar Rihanna. The Work singer continues to express her admiration for the married Cleveland Cavaliers star throughout the latest NBA season after years of playing his number one cheerleader.
Rihanna's loyalty to James, 32, was put to the test during the NBA Finals on 13 June when the Cavaliers lost to the Golden State Warriors, who were led to victory by their MVP Kevin Durant. Undeterred by their loss, Rihanna, 29, backed James all the way and posted a hilarious Instagram video of their faces superimposed onto a scene from The Lion King.
It was the latest in a long line of memes Rihanna has posted about her "king" in recent years. Stemming as far back as 2012, the singer posted a photo of the b-ball player on Instagram with the caption: "Look at the KING! So proud! #priceless," while adding on Twitter: "Congrats to Lebron on his first ring! Well deserved HEAT!!!!"
At this point, it had been six years since Rihanna began sitting courtside to watch James play during his first stint with the Cavaliers.
Rihanna, who is currently single, ramped up her superfan action in 2015 by referencing James on the unapologetic track B***h Better Have My Money, singing: "Pay me what you owe me/ Ballin' bigger than LeBron."
However, the pop princess may have taken it too far for some when she posted a photo of herself wearing a bikini and James' jersey number, 23, written on her stomach in sun cream. The Bajan hitmaker also referred to James as "bae" in another online post. Many have called for James' wife, Savannah Brinson, to break her silence on Rihanna's innocent support for her husband but Brinson has remained silent.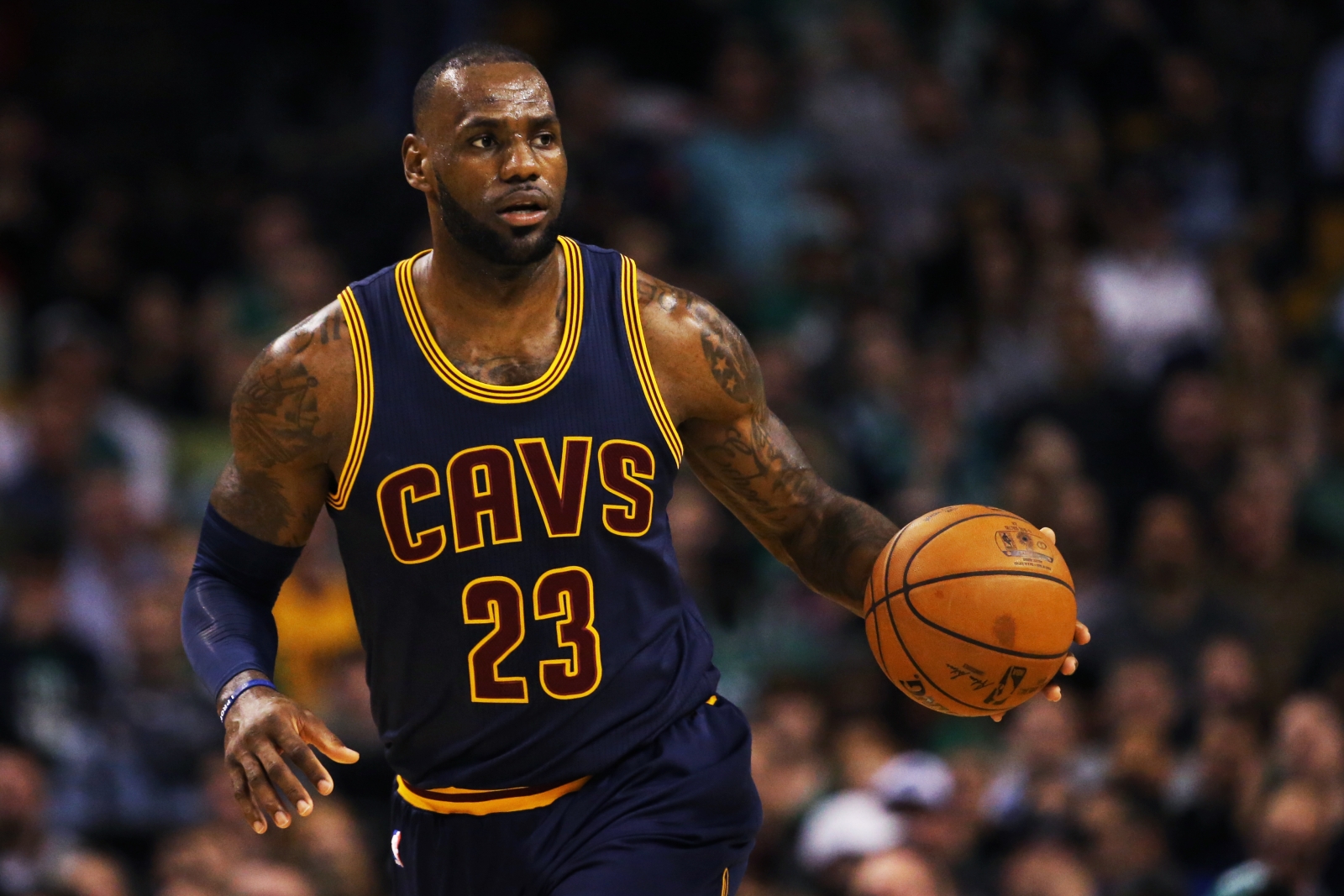 While a large number of Rihanna's fans find her obsession endearing, others have deemed it inappropriate considering James is a family man. One critic tweeted: "Some of y'all be talking about how Rihanna 'love' Lebron but it's kinda creepy. He has a wife and like 3 kids. She needs to relax," while another said: "Rihanna really be acting like Lebron not a happily married man with 3 kids lmao." One other weighed in: "Ain't Lebron married? Why Rihanna being so thirsty. Girl too cute for that."
James has not completely ignored Rihanna's attention as in 2014, he said about her collaboration with Shakira: "Shakira & Rihanna though!?!? They should have kept that to themselves. Not fair to mankind! Lol."
At an NBA Finals game earlier in June, Rihanna defiantly – and literally – bowed to her idol. She further shut down James' critics by stating: "It doesn't matter, b***h. The king is still the king."
As long as James is on a basketball court, Rihanna will gladly wave her cheerleading pom poms from the sideline.