Japanese men are increasingly finding 'real love' with silicone sex dolls, as they're 'less cold-hearted' than women.
Increasing numbers of Japanese men are giving up on trying to find love with real women and are turning instead to hyper-realistic silicone sex dolls. "It's less stress and they complain a lot less than women," one man told AFP. Around 2,000 of the life-like dolls are sold each year in Japan, according to industry insiders. AFP photographer Behrouz Mehri accompanied two Japanese men as they treated their dolls to a spot of sightseeing followed by a visit to a love hotel. "After my wife gave birth we stopped having sex and I felt a deep sense of loneliness," 45-year-old physiotherapist Masayuki Ozaki told AFP in an interview. "But the moment I saw Mayu in the showroom, it was love at first sight." He swears Mayu is the love of his life, taking her on dates in a wheelchair and dressing her in different wigs, sexy clothes and jewellery.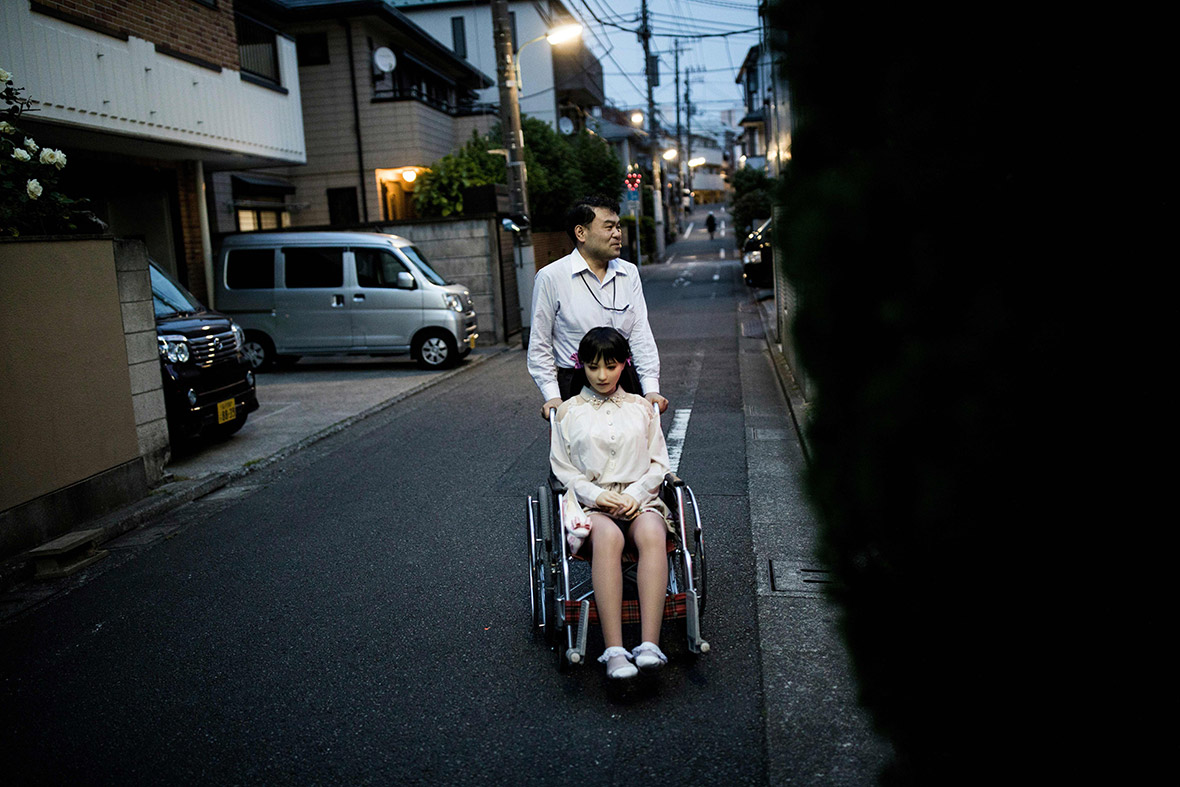 Mayu shares his bed under the same roof as his wife and teenage daughter in Tokyo, an arrangement that triggered angry rows before a delicate truce was finally declared. "My wife was furious when I first brought Mayu home. These days she puts up with it, reluctantly," he added. "When my daughter realised it wasn't a giant Barbie doll, she freaked out and said it was gross – but now she's old enough to share Mayu's clothes." Ozaki admits to being turned off by human relationships. "Japanese women are cold-hearted," he said. "They're very selfish. Men want someone to listen to them without grumbling when they get home from work," Ozaki added. "Whatever problems I have, Mayu is always there waiting for me. I love her to bits and want to be with her forever. I can't imagine going back to a human being. I want to be buried with her and take her to heaven."
The second man, 62-year-old Senji Nakajima, told AFP: "Human beings are so demanding. People always want something from you – like money or commitment. My heart flutters when I come home to Saori. She never betrays me, she makes my worries melt away. I'll never date a real woman again – they're heartless." Nakajima's relationship with Saori has divided his family, but the Tokyo-born businessman refuses to give her up. "My son accepts it, my daughter can't," said Nakajima, whose wife has banned Saori from the family home. He now lives in a cluttered Tokyo apartment, with Saori plus two dolls from previous dalliances and a headless rubber torso.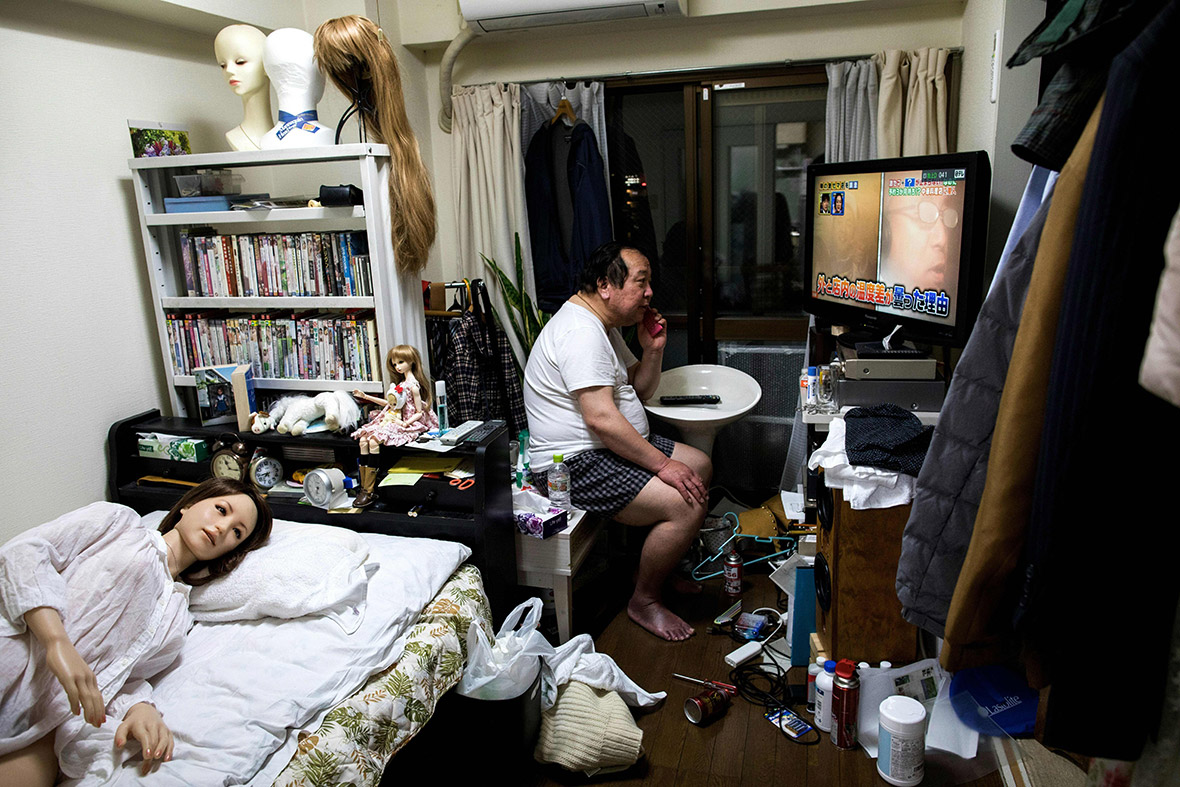 Reconciliation with his estranged wife is unlikely, admits Nakajima. "I wouldn't be able to take a bath with Saori, or snuggle up with her and watch TV," he said, slipping the doll into some racy purple lingerie. "I don't want to destroy what I have with her." While the pillow talk is decidedly one-way, Nakajima believes he has discovered true love, saying: "I'd never cheat on her, even with a prostitute, because to me she's human."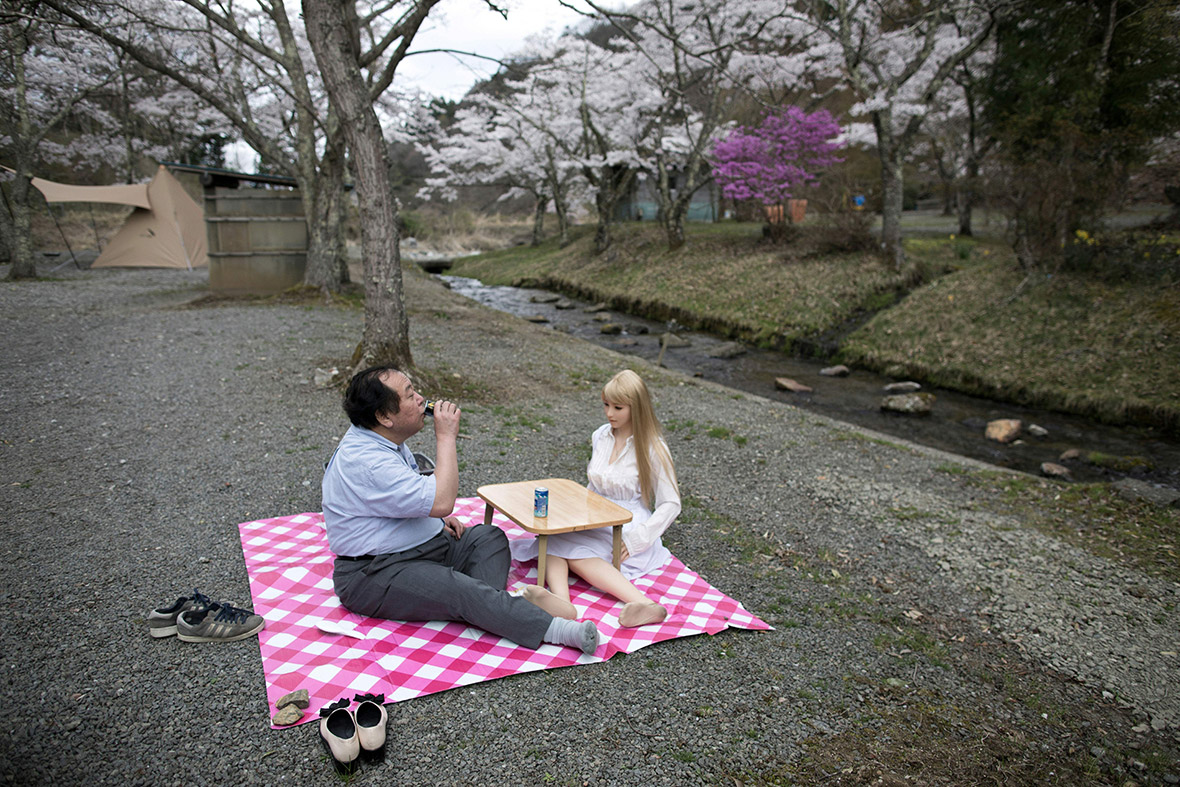 The hyper-realistic dolls cost from 600,000 yen (£4,000) and come with adjustable fingers, removable head and genitals. "Technology has come a long way since those nasty inflatable dolls in the 1970s," said Hideo Tsuchiya, managing director of doll maker Orient Industry. "They look incredibly real now and it feels like you're touching human skin. More men are buying them because they feel they can actually communicate with the dolls," he explained. Researchers are working to develop next-generation sexbots able to talk, laugh and even simulate an orgasm, giving doll users more bang for their buck.
This article was first published on July 3, 2017 on IBT Uk