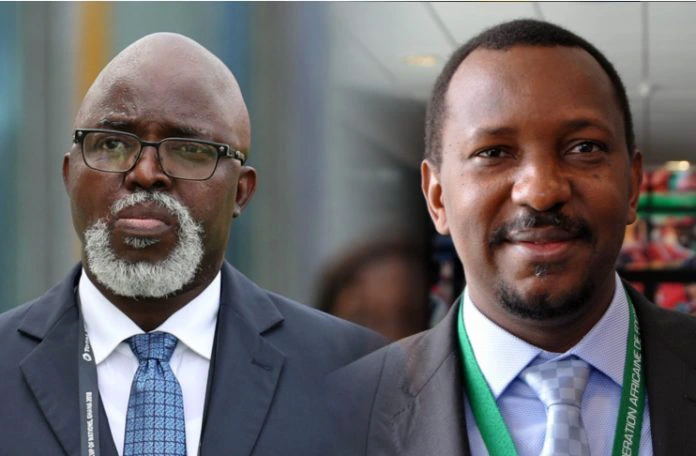 Court orders whistle blowers, 'Brekete Family' to stop NFF corruption expose
The judicial summons from the High Court in Abuja was received on December 30, 2019.
Shehu Dikko is the claimant of this injunction, while the defendants include Oyetunde Aderibigbe, Emmanuel Babayaro, James Peters, Harrison Jalla, Saed Monidafe, Gara Gombe, 'Ordinary President' Ahmad Isah and Premier Broadcasting Limited.
The injunction restrains the defendants from further discussing any matters relating to the alleged corruption at the NFF.
This is the latest litigation to hit the 'Brekete Family' programme since it began airing the NFF corruption expose about seven weeks ago.
Festus Keyamo Chambers formally complained to the Human Rights Radio station on behalf of the NFF of the one-sidedness of the programme.
Sports minister Sunday Dare through his lawyers also threatened to slam hefty defamation suits against both Tunde Aderibigbe and Ahmad Isah.
Source – ScoreNigeria