Kaduna State Chapter of the Civil Societies Scaling-up Nutrition in Nigeria (CS-SUNN), as part of implementation of the SUN Pooled Fund, project being implemented in Kaduna State, has reached 125 pregnant women and lactating mothers with nutrition education in 5 Local Government Areas of Chikun, Kaduna North and South, Kajuru and Igabi.
This includes; Infant and Young Child Feeding (IYCF) education, Water Sanitation and Hygiene (WASH) and other key Household practices.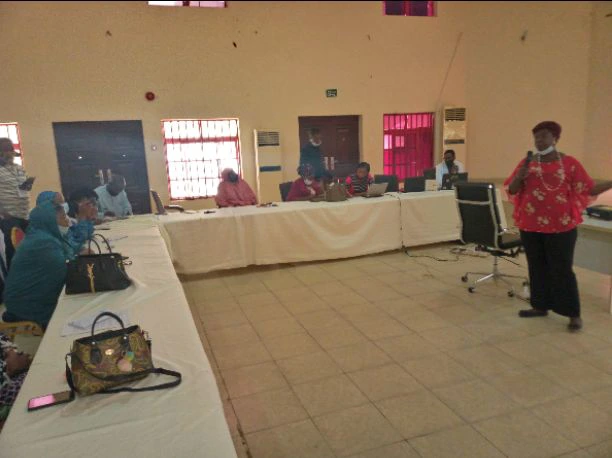 Daniels Akpan, Kaduna Chapter Secretary of CS-SUNN, in a report presented to update the media on Tuesday on the activities of the coalition, also said, 146 children aged 5-12 were also reached with personal hygiene practice and nutrition education in 3 LGAs.
Five States of Enugu, Gombe, Kaduna, Kano and Oyo in Nigeria are currently implementing the SUN Movement Pooled Fund (Window ll) which is a source of funding for catalytic and innovative projects to support Multi-Sector/Stakeholder Platforms in SUN Countries to increase the effectiveness and impact of national efforts to end malnutrition in all its forms.
The objective of Window II of the Pooled Fund is to strengthen linkages and joint collaboration within the Multi-sector/Stakeholder Platform at both the national and sub-national level.
The grant support improvement of the delivery of multi-sectoral nutrition activities that impact nutrition outcomes for nutritionally vulnerable groups including: women, girls and adolescents, and communities at the local level.
The Pooled Fund grants promote engagement of additional relevant actors in the implementation, monitoring, and evaluation of multi-sectoral and multi-stakeholder national plans for nutrition, at national and sub-national level.
According to the report by Akpan, 75 lactating Mothers of infants(6-24 months) and pregnant women were reached with food preparation and demonstration methods and that 66 women were counseled on income generating activities and encouraged to form cooperative groups.
The report further said, 84 traditional leaders, women leaders, youth groups on IYCF practices at the community level were also reached during their advocacies across the 5 LGAs.
The objective of the activities was to increase awareness of Nutrition issues among key target groups and to also educate pregnant women and other stakeholders on the importance of maternal, infant and young child feeding practices.
Culled from NewswebExpress